After a significant decline in COVID-19 hospitalizations over the weekend, it seems unlikely Nebraska residents will see any heightened restrictions due to the virus.
The number of people hospitalized for the coronavirus dropped by more than 10%, from 584 on Friday to 523 on Monday morning. That means COVID-19 patients are now occupying a little more than 12% of the state's hospital beds, down from 14.5% a week ago when hospitalizations reached 637, their highest number of the year.
"It's a huge drop," said Dr. Gary Anthone, the state's chief medical officer.
At one point last week, Anthone said officials were discussing requiring hospitals to limit elective surgeries if the number of hospitalized COVID-19 patients hit 15% of the state's beds.
Anthone and Gov. Pete Ricketts held a news conference Monday to give an update on the COVID-19 situation and to encourage people to stay safe over the holidays.
Ricketts announced that he is extending some existing directed health measures aimed at helping alleviate staff shortages at hospitals until at least March 31. The extension of the orders also will keep the state's daily coronavirus dashboard live through the end of March.
In addition, Ricketts said he plans to request extra reimbursement from the Centers for Medicare and Medicaid Services to help the state's long-term care homes deal with staff shortages and rising costs. He said he will request an extra $20 per day per resident for six months starting Jan. 1. The estimated cost is $21.3 million, of which the state would have to cover 10%.
Ricketts and Anthone both encouraged people to get vaccinated if they haven't yet.
"Still, the No. 1 mechanism to fight COVID is to get vaccinated," Anthone said.
Ricketts said the main goal is to keep people out of the hospital, "and getting the vaccine is one of the ways we can do that."
He also encouraged those eligible to get a booster shot to do so, saying he personally has gotten one.
People ages 5 and older are eligible to be vaccinated, and of that group, just more than 64% of Nebraskans are fully vaccinated, while another 6.3% are partially vaccinated.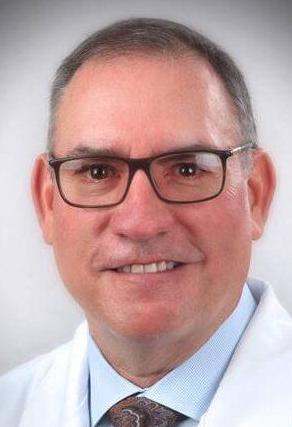 Anthone said there still are significant numbers of people coming in to get a first vaccine, although state data show those numbers have declined in the past week.
From Nov. 29-Dec. 10, there were at least 1,500 first-time vaccinations given statewide on every weekday. Last week, however, the number of first-time vaccinations was below 1,500 every weekday except Friday.
Highlighting the risks that unvaccinated people face, Ricketts showed a video of a woman whose husband nearly died from COVID-19 earlier this year.
Natalie Trace said her husband, Joshua, went into the hospital in August and was on a ventilator two different times for a total of about three weeks.
He eventually recovered enough to be released from the hospital in September, but she said he has had long-lasting complications, including memory loss and the loss of motor skills.
"My husband is a totally different person after COVID," Natalie Trace said in the video. "Every day, every single day, is a challenge for him."
The couple, who live in Curtis, were not vaccinated.
"Had we known now the severity of what COVID can do, we would have taken better precautions," she said.
While Nebraska ranks near the middle of states in terms of vaccination rate, some areas of rural Nebraska have among the lowest vaccination rates in the country.
In McPherson and Logan counties, for example, fewer than 1 in 5 residents eligible for the vaccine has been fully vaccinated.
On Monday, Ricketts said about 9 of every 10 hospitalized COVID-19 patients in the state are unvaccinated.
In addition to vaccines, Anthone and Ricketts highlighted treatments that also can keep COVID-positive people out of the hospital, including antiviral medicines and monoclonal antibodies.
Anthone said the state has been averaging about 1,400 monoclonal antibody treatments a week, even though its normal allotment is only 800-900 doses per week. He said thanks to the work of two pharmacists at the University of Nebraska Medical Center — Bryan Alexander and Andre Watkins — the state has been able to procure an additional 500-600 doses weekly.
Vaccines and antiviral and monoclonal antibody treatments have been shown to work well against the delta variant of COVID-19, but it's unclear how well they will work against the new omicron variant, which is rapidly spreading in many countries, including the U.S.
Even though Nebraska was among the first states to see omicron cases, there has been virtually no spread detected here yet.
One case of omicron was confirmed last week in the Public Health Solutions district in Southeast Nebraska. That was the first case since an initial cluster of six cases was found in the same health district in early December.
Anthone said about 15%-20% of all positive COVID-19 tests in Nebraska are being genetically sequenced to look for the variant.
Omicron has been shown to be more transmissible than delta, but some preliminary evidence shows it may cause less severe illness. However, even if it is less severe, experts have said its transmissibility and the reduced effectiveness of vaccines against it could lead to an increase in hospitalizations.
When asked whether he would reinstate some of the directed health measures used late last year and early this year during periods of high COVID-19 hospital rates, Ricketts said it's "very, very unlikely."
For several months, the state had capacity restrictions on indoor gatherings.
"We've got so many more resources this year," he said, including vaccines, booster shots, more testing options and improved treatments.
"That's not the kind of resources we had last year."